A picture-perfect smile after just 2 visits!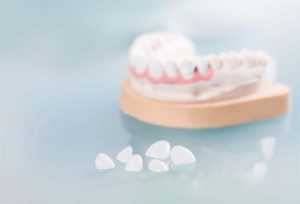 Porcelain veneers are ultra-thin shells of strong and translucent porcelain that cover the fronts of the teeth. They can be reshaped and modified to a patient's specifications. Porcelain is the material of choice because it has many of the same characteristics as natural tooth enamel, namely, strength and light-reflecting properties.
Lumineers® are ultra-thin porcelain veneers. They are contact lens-thin, and can be placed on your teeth within 2-3 dental appointments. Because they are less bulky than traditional porcelain veneers, tooth preparation and placement of your veneers is more comfortable. Patients who receive Lumineers almost never need extensive drilling or tooth preparation.
If you are interested in receiving Lumineers porcelain veneers, call our office today at 512-351-9313 and schedule a consultation with Dr. Tom Supakorndej!
---
Lumineers porcelain veneers are designed to correct many problems, including:
Oddly-shaped teeth
Discoloration
Excessive wear
Twisted or crooked teeth
Gaps and spaces
Teeth that are too short or too long
Every patient must be evaluated by Dr. Tom Supakorndej on an individual basis. In some cases, a combination of traditional veneers and Lumineers or Invisalign® and Lumineers would be optimal to accomplish the desired result.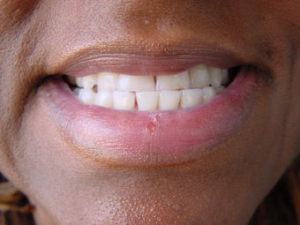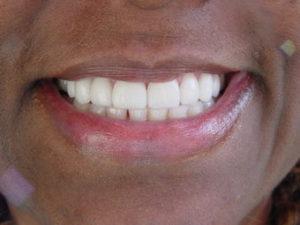 For those patients that have several cosmetic dental problems and do not wish to schedule multiple procedures, porcelain dental veneers are highly-versatile, effective, and affordable. Lumineers porcelain veneers are a popular cosmetic procedure that allow a patient to design and achieve the smile of his or her dreams.
For more information about Lumineers porcelain dental veneers in Austin, Texas, and to schedule your consultation with our skilled dentist, please contact Diamond Dental Family And Implant Dentistry today.