Diamond Dental
8106 Brodie Lane #108, Austin, TX 78745
Office ph: 512-351-9313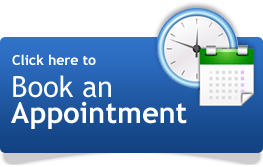 Your Source for Quality, Individual Dental Work in Austin, Texas
Find Out Why So Many Have Made Diamond Dental Family And Implant Dentistry Their Dental Home
Take Time to Read our 5 Star Reviews. We work amazingly hard to provide you with quality, individual care. The same care we provide to our sisters, brothers, mothers, and fathers.
Individualized Patient Care
At Diamond DENTAL we pride ourselves on individual care. We typically see one patient at a time, so that we can focus on treating one single patient. Patients have the opportunity to have all their concerns addressed and questions answered, and the doctor can provide superior care without the need to see multiple patients simultaneously.
We offer a variety of dental service. We perform routine dental needs such as cleanings, examinations, sealants and fillings, but we also address the more intricate aspects of your dental care, such as orthodontics, implants, and wisdom tooth extraction.
We also offer our patients same-day emergency care. Accidents are a part of life, and we're there for you when unexpected problems arise. Find the all of the solutions for your dental needs in one place at Diamond Dental Family And Implant Dentistry in Austin, Texas. Call 512-351-9313 today to schedule your appointment or consultation with our dentist Dr. Tom Supakorndej.
---
Give us a call at 512-351-9313 to schedule an appointment.
Email
hometeam@diamonddentalaustin.com
Hours
Monday: 9:00 AM – 7:00 PM
Tuesday: Closed
Wednesday: 9:00 AM – 7:00 PM
Thursday: 9:00 AM – 5:00 PM
Friday: 9:00 AM – 5:00 PM
Address
Diamond Dental Family And Implant Dentistry
8106 Brodie Ln Ste 108
Austin, TX 78745
[get_google_map]
512-351-9313