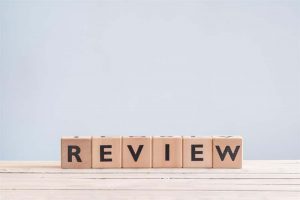 Our wonderful patients are the reason Diamond Dental Family And Implant Dentistry is here. We invite you to read some of the reviews they have left to learn about the kind of service you can expect from our dentist and team. To learn more about comprehensive dentistry in Austin, Texas, and make your appointment with Dr. Tom Supakorndej, please call our office today at 512-351-9313.



"Tom was very thorough. I came to Diamond Dental to examine some upper jaw pain. I wasn't sure of the source, be it wisdom tooth or cavity. Unlike other dentists, he listened to my description of the pain and focused solely on that area rather than doing an entire examination (very time efficient!). Will definitely be going back to take care of it.
– Marysol O
"Tom is the friendliest dentist in town. I've been to a few in South Austin and haven't always had the best experience when it comes to making me feel comfortable and safe throughout the process. I really appreciate his professional demure and his thoroughness when it came to going over my teeth assessment and hygiene protocal. Highly recommended."
– Judith P
"Last minute appointment, was quick and efficient and very personable and straight forward. Clean office and professional "
– Anon
"Excellent service, very friendly environment. The Doc even stayed late to accommodate our schedule. I will always come here. Highly recommended. "
– KS
"I agree with most the comments on here. The doc will stay in the clinic with you until you are done. I was there an hour after closing."
– Jose G
"The clinic had good hours. Good for my work. Doctor was good with me. Got rid of my denture problem in about 5 minutes. Really knows what hes doing."
– Julio M
"I thought he was good, and to the point. I would recommend him, he seemed nice, and knowledgable. Answered all my questions"
– Taylor A
"He is very friendly and makes comfortable, if you are scared of Dentist. He explains in detail. "
– Anon
"Dr. Tom really helped us out since my husband and I haven't been to the dentist in quite a while! He took his time to work with us on saving money and recommended what was the best course of action. We plan on having him as our official dentist and orthodontist!"
– Ali D
"very good, i will refer my fiends any saturday available"
– Dilip D.