Regain a healthy, stunning smile! 
If you need a tooth extracted, are preparing for implants or another restorative procedure, or have received a traumatic injury to your jaw or mouth, Dr. Tom Supakorndej may recommend a surgical procedure. Oral surgery helps to correct problems in your mouth, jaw, or dentofacial structures so that you can once again enjoy improved oral health and a better quality of life. Diamond Dental Family And Implant Dentistry offers several types of oral surgery to meet your needs, including:
Dr. Tom Supakorndej and our team strive to make your oral surgical procedure as comfortable and minimally invasive as possible. We do everything we can to help you understand and prepare for your procedure so that you can heal properly and maximize the benefits of your treatment.
To learn more about oral surgery in Austin, Texas, and schedule your consultation with our experienced dentist, please contact our office today at 512-351-9313.
---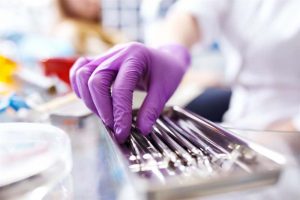 Oral and maxillofacial surgery is intended to improve your oral health and the function and appearance of your smile and surrounding oral structures. It includes a variety of treatments, from simple tooth extractions to implant placement or jaw surgery.
When you require a surgical procedure to regain or protect your oral health and function, Dr. Tom Supakorndej will examine your entire mouth and jaw before recommending a treatment to meet your needs. We try to ensure that your oral surgery is as conservative as possible, and offer both anesthetic and sedation dentistry to help you feel more comfortable during your procedure.
Some of the most common forms of oral surgery include treatments such as tooth extraction and wisdom teeth removal, bone grafting, and jaw surgery. Dr. Tom Supakorndej often recommends oral surgery when restorative treatments are not possible, to improve the chances of a successful dental implant, or to treat TMJ disorders or developmental abnormalities.
We may also provide oral surgery as a solution to a dental emergency. Diamond Dental Family And Implant Dentistry offers same-day emergency care, and we will happily make an appointment to meet with you as soon as possible. Additionally, many of our surgical procedures are less expensive than if you were to go to an oral surgeon. Dr. Tom Supakorndej is very highly-trained, and can perform the majority of oral surgical procedures in-office, making your entire journey towards better oral health more convenient.
Please call our office today if you have questions about oral surgery, or to schedule a consultation with our skilled dentist.