Seal out cavities! 
Dental sealants protect your teeth from tooth decay and other problems 
Dr. Tom Supakorndej provides sealants to help protect your teeth from cavities so that you can enjoy a healthy smile! You can receive dental sealants in one short and comfortable appointment at Diamond Dental Family And Implant Dentistry. Call us today at 512-351-9313 to make your appointment and learn more about how you can benefit from dental sealants in Austin, Texas.
---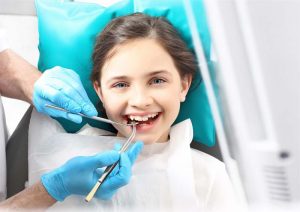 Sealants are a highly effective preventive treatment which work to protect your teeth from cavities and similar oral problems. Sealants are typically applied to the molars, coating the tooth in a clear or tooth-colored material. Once the sealant is hardened, it works to block out bacteria, plaque, food particles, and other debris from the cracks, grooves, and pits of the tooth surface to help keep the tooth healthy. Sealants have the added benefit of making it easier to clean your teeth through normal brushing and flossing habits.
Dental sealants are most frequently provided for children. Dr. Tom Supakorndej typically provides sealants as soon as the permanent molars come in (between age 6 and 12). Sealants last for several years, helping to protect the teeth through the ages where children may not be as effective at cleaning their own teeth and may eat more sugary foods.
Our dentist may also recommend dental sealants for adults who are prone to tooth decay.
Your dental sealants can be applied in just one visit to our office. The treatment takes less than an hour, and you can leave our office with a powerful tool in your arsenal to help you fight tooth decay and keep your smile healthy.
Give us a call today to set up your appointment with our dentist and take the first step to protecting your teeth!