If you're having wisdom teeth problems and want them removed soon, please book an online appointment by clicking on the icon below. You can also call our office at 512-3512-9313 to make an appointment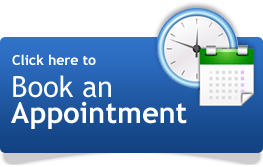 Need your wisdom teeth removed? We can do it for less. Many patients save thousands, compared to the oral surgeon.
We can do that here in-house for a much lower cost. It's important to choose the right clinic for the job, because most dentists don't perform wisdom teeth removal. Typically, after the initial exam, they refer you to an oral surgeon. How many dentists do you want to see just to get a bad tooth out?
We can perform nearly every case that comes to us, almost over 95% of cases that come in, including impacted wisdom teeth. We can also do it cheaper than many clinics. We know what surrounding clinics charge, and our prices are much more reasonable. Many patients save thousands of dollars for all four wisdom teeth removed.
We also offer oral sedation if you want to be relaxed during the procedure.
In the majority of people, wisdom teeth serve very little purpose: they're hard to keep clean with a toothbrush, they cause gum infections, they cause damage to adjacent teeth, etc. If your wisdom teeth are causing you problems, we can help.
What problems can wisdom teeth cause?
Wisdom teeth on the top can cause localized pain if they get cavities on them.
Wisdom teeth on the top can press against the gums on the jaw, causing pain in the back region of the mouth.
Wisdom teeth on the bottom tend to cause gum infections. Food tends to get trapped in the gum pockets and can't be cleaned. This leads to bad breath and foul taste in your mouth.
When lower wisdom teeth cause more severe gum disease (a condition called "periodontitis"), a person may experience pain in other areas of the face. They may experience difficulty opening the jaw (a condition called "trismus") If the infection is more severe, there may be pain radiating the side of her face – from the bottom of the jaw to the top side of her face. The wisdom teeth MUST come out immediately once this happens.
If you need your wisdom teeth removed, we are able to help. We are able to remove the vast majority of wisdom teeth we see without having to refer to the oral surgeon. This saves you time and money. And of course, sedation is available should you feel like you need it.
---
Wisdom Teeth Extraction Prices
Wisdom teeth can grow in all sorts of angles. A few come out normally, while others like to grow sideways. What does it cost to extract a wisdom tooth? The price depends on the nature of the extraction, and the doctor has to see the tooth and the X-rays. All doctors have to see the patient and the x-ray before a price can be given. Wisdom teeth often cost more than regular to remove, because there are many vital structures (arteries, nerves, etc.) near them. It takes a very skilled surgeon to perform these procedures.
We at Diamond Dental: Family And Implant Dentistry have been known to be less expensive than most clinics for wisdom teeth removal in Austin, Texas. Many patients come to us after they've seen the bill from another clinic. If you've been to another clinic and are outraged at their prices, bring your treatment plan to us. We'll do our best to beat their prices.
If you have any questions about wisdom teeth extraction, please feel free to contact our office. We will do our best to provide you with all the information you need to feel prepared for your extraction procedure. We are here to help you in any way we can.