Missing teeth? Ask our dentist about dentures! 
Dentures can give you back a healthy, confident, and natural-looking smile.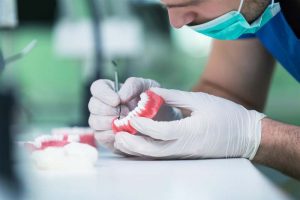 Dr. Tom Supakorndej may recommend dentures to replace your missing teeth. Dentures improve the quality of your life in many ways, including restoring your smile, giving you back your ability to chew and speak with confidence, and supporting your facial tissues to give you a healthier overall appearance. When you visit our office, our dentist will carefully examine your mouth to determine which type of denture best meets your needs. We invite you to call us at 512-351-9313 to schedule your appointment and learn more about dentures in Austin, Texas.
Complete Dentures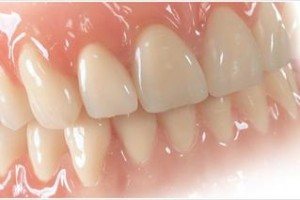 With the focus now on preservation of teeth for as long as possible, complete dentures are done only when the remaining dentition is non-salvageable and has a poor prognosis. Complete dentures, as the name suggests, are made for patients who have no remaining natural teeth.
At Diamond Dental: Family And Implant Dentistry, we offer a range of treatment options and materials that are sure to make you look forward to your new set of teeth. Afraid that your denture will let you down when in the company of others? Our dentist will ensure that you never have to worry about it. Our aim is to make the treatment enjoyable and to educate you about what to expect so that the uncertainty and anxiety that is so commonly associated with complete dentures will no longer exist.
---
Partial Dentures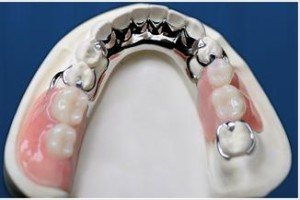 Partial dentures have a framework made of cast metal, and have acrylic in the area replacing the missing teeth. The presence of metal framework allows the denture to be slim, yet sturdy. These are designed using sound biomechanical principles and are hence more stable, retentive and comfortable.
---
Immediate Dentures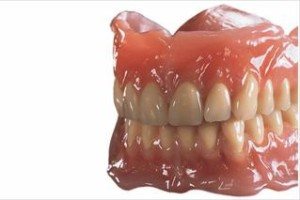 We understand that you may have social obligations which mandate that you never be seen without teeth. We offer immediate dentures for such patients. These can be inserted on the very same day that your natural teeth are removed, so that you do not have to be embarrassed and feel conscious.
Another great advantage with these dentures is that if there's anything that you do not like about your natural teeth, be it their positioning, shade or shape, you can always let us know and we'll be happy to help! The immediate denture will allow you to see for yourself how your appearance can be enhanced. These dentures are meant for a short period of 6 months. Thereafter, we can redesign and improve your final dentures.
---
Overdentures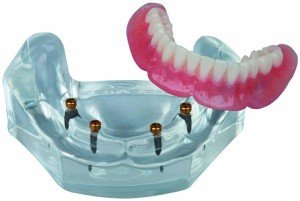 When there are a few healthy teeth present, they may be used as structures to improve support and proprioception to your denture. Such overdentures go a long way in adding to patient comfort.
Alternatively, implants may be placed to provide superior stability and support to your dentures. This will provide increased ability to eat a wider range of foods.
---
Sample Patient Case
Premium Denture with Highest Quality Mondial Teeth, with a 12 Year Warranty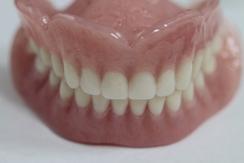 Patient with Her Teeth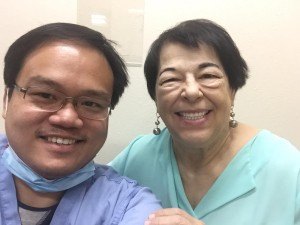 For more information about dentures, please contact Diamond Dental: Family And Implant Dentistry today.