Take the first step to fighting gum disease – schedule your appointment with Dr. Tom Supakorndej to receive your scaling and root planing treatment 
Deep dental cleanings help remove harmful bacteria and minimize the effects of periodontal disease 
One of the first treatments Dr. Tom Supakorndej may recommend when you have gum disease is scaling and root planing. This deep dental cleaning procedure is effective at treating the more mild stages of gum disease, and works to remove plaque and harmful bacteria from your mouth to bring your periodontal disease under control and begin the process of restoring your oral health.
Call us today at 512-351-9313 to learn more about scaling and root planing in Austin, Texas, and set up your appointment with our dentist at Diamond Dental Family And Implant Dentistry.
---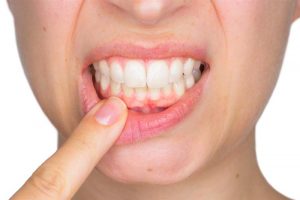 Dr. Tom Supakorndej provides scaling and root planing treatments to help treat gingivitis, the more moderate form of gum disease. Scaling and root planing is very effective when performed before periodontal disease can progress to a more severe stage, and may also be performed in conjunction with other periodontal therapies, such as antibiotic treatments.
Scaling and root planing consists of two parts – scaling, in which our dentist removes plaque and tartar from the teeth; and root planing, in which our dentist cleans and smooths the roots of the teeth to remove bacteria. Depending on your needs, we can complete your treatment in one appointment or split up your treatment into several appointments, each of which will be focused on a particular area of your mouth.
Most scaling and root planing treatments do not require the use of an anesthetic. However, we can provide a local anesthetic or sedation dentistry to help you feel more comfortable if you feel that you need it. If you have sensitive teeth or gums, or feel anxious about your treatment or about visiting our office in general, we encourage you to speak with our team about anesthesia and sedation options.
To make your appointment with Dr. Tom Supakorndej and learn more about how you can benefit from scaling and root planing, please contact our office today.