Summer Implant Special
Complete Implant Package for as little as $2000
Click HERE to learn more.
Restore your healthy smile for life! 
With implant dentistry, you no longer need to miss out on life's best moments. Don't avoid smiling for photos because you're missing a front tooth. Don't avoid public functions because you're embarrassed about your teeth. If you're missing teeth or have poor teeth, get your life back. You have many options for restoring your health, including dental implants. Dental implants recreate the realism of your natural tooth, giving you a permanent, stable replacement for your smile. Our practice offers both single-tooth dental implants as well as implant-supported dentures to meet your needs. Give us a call at 512-351-9313 to learn more about dental implants in Austin, Texas, and to schedule your consultation with Dr. Tom Supakorndej.
Dental Implant Innovation
High-quality implant dentistry with the latest technology and innovations 
Dental implants have been around for decades, but is your surgeon using the best implant technology available? When you receive a dental implant, make sure you are getting quality components from trusted leaders in the dental field. It is important to consider the kind of materials your dentist uses in your treatment, the technology used in planning  your procedure, and the expertise of your implant dentist. At Diamond Dental Family And Implant Dentistry, we are committed to using only the best materials and technologies when planning and performing your treatment in order to provide you with a long-lasting and beautiful solution for your smile.
Give us a call today at 512-351-9313 to find out more about our dental implant innovations and schedule your consultation!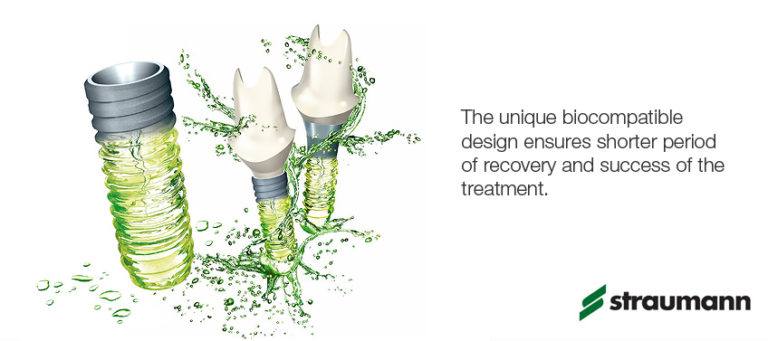 Dr. Tom Supakorndej uses only the best Straumann implant materials in each aspect of your treatment to provide you with the highest quality implants at a reasonable cost, and ensure excellent results that you can enjoy for a lifetime. Dr. Tom Supakorndej has chosen to use only the best materials in each aspect of your implant treatment in order to ensure excellent results that you can enjoy for a lifetime.
Additionally, we are one of only 15 dental clinics in Austin, Texas, to utilize 3D X-ray technology when planning your procedure and placing your implant posts. Our skilled dentist, Dr. Tom Supakorndej graduated from Emory College (one of the top 20 schools of dentistry nationwide) and holds a Fellowship in dental implant training from the UT Health San Antonio. When you visit Diamond Dental Family And Implant Dentistry, you can trust us to provide you with the highest quality of care.
Straumann implants feature SLActive® and Roxolid® technology to produce the best results for your restoration.
SLActive is an advanced implant surface designed to bond faster with bone, reduce healing time, and increase the predictability of implant treatment. You can have a crown placed within weeks of implant surgery, instead of having to wait the 4-6 months necessary with traditional dental implants.
Roxolid is the first titanium-zirconium alloy designed to provide improved strength over traditional titanium implants, offering a new option for patients with limited bone or narrow spaces between teeth. This new alloy creates a much stronger dental implant, less likely to fracture and fail over time.
Your health is your wealth, and dental implant solutions at Diamond Dental Family And Implant Dentistry provide:
Better quality of life
Comfort and convenience
Improved oral health and physical appearance
For more information about dental implant innovations at Diamond Dental Family And Implant Dentistry and to make your appointment with our skilled dentist in Austin, Texas, please contact our office today.
About Implants at Diamond Dental Family And Implant Dentistry
Everything's done in-house. Referrals are rarely needed, so you don't have to drive all over Austin to get something done. Our doctors are trained to do the entire procedure, start to finish. (This avoids costly mistakes, like the implant surgeon placing the implant in the wrong position or angle so that a crown can't be placed on it.)
We use the highest quality implants available on the market. We've selected an implant system that's backed up by decades of research. Strongest bond to your bones, fastest integration rates, and lowest failure rates. We want your next implant here to last the rest of your life.
We use authentic parts, customized to each patient. We always use a custom abutment (the part that connects the implant to the crown) in order to ensure that the restorations look most natural and are easy to maintain and clean. We also do NOT use "compatible" parts, because they have shown higher failure rates. We used official, licensed abutments, because they'll provide you decades of usefulness.
Advanced Imaging – We use through diagnostics and carefully plan each individual dental implant case. The process begins with a three-dimensional scan of your mouth. We determine very specific criteria to evaluate clinical success of the case, such as bone thickness, bone depth, and bone density. Before we start any case, we want to know where to place the dental implant so that it will last. All the available information is used to select the most appropriate dental implant for the patient.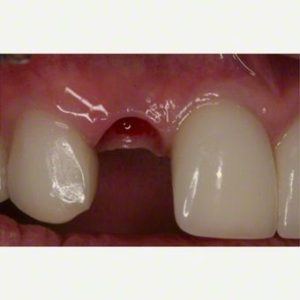 Before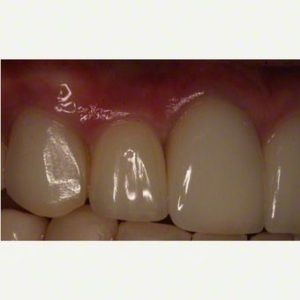 After
When implant dentistry is done right, it will last you until old age. No one wants to spend thousands of dollars fixing a bad decision.
Our implant cases at Diamond Dental Family And Implant Dentistry are carefully planned alongside multiple doctors and technicians, and surgical guides are created to ensure strict quality control during the procedure. We don't play games when it comes to ensuring our dental implants last.
If you have any questions about implant dentistry and whether or not it is the right option for you, please feel free to contact our office and set up a consultation with our dentist.
Dental Implant Cost
One of the biggest concerns our patients have when considering dental implants is the cost of their treatment. When you visit Diamond Dental Family And Implant Dentistry for your initial consultation, we will provide you with an estimate of your treatment cost based on the severity of your current condition, how many implants you need, and any other work that may be necessary before you can receive your implants.
Here are a few things to consider when looking at the cost of implants:
The training of your dentist
The experience of your dentist
The brand of dental implant used
Whether or not the cost of your treatment is all-inclusive
We recommend that you be careful of advertisements for cheap dental implants, as they rarely include the full cost of treatment.
Dr. Tom Supakorndej and our team are committed to providing you with the best treatment possible at an affordable rate. We offer a variety of financing options to help you receive the care you need. Please visit our Financial Options page on this website or contact our office for more information.
If you have questions about the cost of your dental implants in Austin, Texas, and to schedule your consultation with our dentist, please call us today at 512-351-9313.