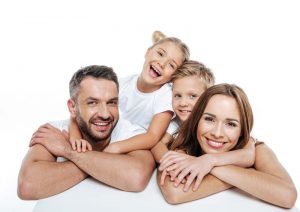 Comprehensive dentistry and same-day emergency care for your entire family – quality dental care right when you need it! 
Diamond Dental Family And Implant Dentistry provides dental care for patients of all ages. We offer a wide range of services to meet your needs, including preventive care, restorative dentistry, and same-day emergency dental care. Our dentist and team are always happy to help you, and work hard to provide you with quality care and accommodate your schedule. Some of our general dental treatments include:
We invite you to call us at 512-351-9313 to make your appointment with Dr. Tom Supakorndej and learn more about general and family dentistry in Austin, Texas.
---
General and family dentistry includes a broad variety of dental treatments designed to help you achieve and maintain good oral health. When you visit Diamond Dental Family And Implant Dentistry for your routine dental cleanings and exams or for a dental emergency, our friendly and experienced dentist and team will check your mouth to determine which treatments you may need in order to continue enjoying a healthy, beautiful smile. Sometimes you may only need routine preventive care, while at other times you may need a more advanced restorative treatment.
We strongly encourage all our patients to visit us at least twice each year. Regular appointments at our office give Dr. Tom Supakorndej the opportunity to thoroughly examine your mouth, monitor your oral health, and easily and quickly diagnose any developing problems such as gum disease or tooth decay.
If you experience a dental emergency, call us immediately at 512-351-9313. We can likely see you the same day to help you get your smile and oral health back on track!
If you have any questions about our comprehensive dental services and to schedule an appointment for yourself or your family, contact Diamond Dental Family And Implant Dentistry today!