For emergency dental care, please see our online appointment system to make an appointment.
Same-day procedures are still available, and procedures will be performed when time permits.
Quick and Quality – Emergency Dental Care Right When You Need It
Get out of pain now. We can immediately treat virtually all dental situations: chipped teeth, root canals, extractions,…etc.
Rated A+ by the BBB for a long history of quality service to our patients.
(You can book an online appointment even while we're closed.)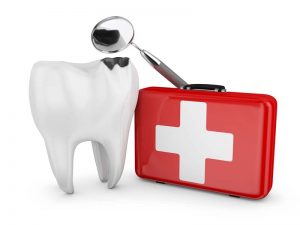 What can we help you with today?
Extractions? Swellings? Root canals? Chipped teeth? Fillings came off? Crown come off and need re-cementing?
We can help you out on the same day. Give us a call, and we'll do what we can to fix you up and get your smile back on track as quickly as possible.
We've gone to great lengths to help patients in need, and for that we've earned a BBB rating of A+. Please read our reviews (Google, Yelp, Healthgrades, etc…). We've taken incredible care of our patients and have gone above and beyond to help out patients like you. Call us today at 512-351-9313 to schedule your appointment immediately!
---
If you experience a dental emergency, Dr. Tom Supakorndej and our team at Diamond Dental Family And Implant Dentistry can provide you with same-day emergency dental care. We encourage you to contact us at 512-351-9313 and come into our office as soon as possible, as time can be a deciding factor in restoring your smile. The problem can become much worse as time goes by, and the longer you wait, the more expensive your treatment will be. Let us help you relieve your pain and discomfort and return you back to full oral health and function.
We have also provided basic information about common dental emergencies on this page to help you care for your teeth and smile until you can meet with our dentist. If you have any questions about emergency dental care in Austin, Texas, please call our office to speak with a member of our team.
People of all ages can experience injuries to their teeth, jaws, and mouth. Most traumatic dental injuries are a result of bad falls, participation in sports, bike and car accidents, etc. Treatment for your injury depends on the type of injury, the location, and the severity of the injury.
Chipped, Fractured, or Broken Teeth
Most chipped teeth can be fixed with a dental filling as long as the chip does not expose the pulp. If the pulp of the tooth is exposed, a root canal treatment and crown may be required.
There are several treatments available for fractured or broken teeth, ranging from fillings to crowns. Here are a few things you can do to take care of your cracked or broken tooth while waiting to meet with our dentist:
If any part of the tooth has broken off, rinse the fragment in lukewarm water and bring it with you to your appointment.
Apply gauze and light pressure to any bleeding areas for 10 minutes, or until the bleeding stops.
Minimize swelling and pain by holding an ice pack, cold compress, or cold, damp dishtowel to your cheek over the area.
Use a topical pain reliever.
Knocked-Out Teeth
When it comes to replacing a knocked-out tooth, it is critical that you seek treatment immediately. Time is of the essence. If our dentist can place the tooth back into the socket soon after the accident, there is a good chance that the tissues in your mouth will grow to support it again. The longer you wait, the more likely the tooth can't be saved.
Follow these steps as soon as your tooth is knocked out:
Call our office immediately to make an emergency appointment.
If possible, gently place it back in the socket or tuck it into your cheek pouch.
If you cannot hold your tooth in your mouth, keep it moist by placing it in a cup of your own saliva or milk.
Place a cold cloth, ice pack, or cold compress on the cheek near the injury to reduce swelling.
Get to our office as soon as possible.
Dr. Tom Supakorndej will try to replace the tooth in its natural socket. Your tooth may reattached once you get to our clinic
Toothaches
While most people associate toothaches with cavities, there are several other potential causes for toothaches, including bruxism (teeth grinding) and root surface sensitivity. If you are experiencing a persistent or severe toothache, contact our office immediately. Dr. Tom Supakorndej will be able to help you determine the cause of your pain and provide an appropriate treatment.
Simple toothaches can often be treated by thoroughly cleaning and rinsing the mouth to clear it of debris. Occasionally, toothaches may be caused or aggravated by a something lodged between the teeth, which can be dislodged by flossing.
Bruxism may occur at any time, but is more common at night. Over time, it causes the tooth enamel to deteriorate, wears down your teeth, and may cause your teeth to fracture. There are several treatments available to help control bruxism. After your bruxism is under control, restorative treatments will be recommended to help repair your teeth and give you back a healthy smile.
Root surface sensitivity can be caused by any number of factors, including overaggressive brushing, receding gums, periodontal pockets, heartburn acid, and microscopic cracks in the molars. Our dentist will work with you to determine an appropriate treatment to relieve your discomfort and restore your oral health.
Do NOT place aspirin or other pain relievers between your tooth and gum to relieve pain, as the dissolving medication can actually harm your gum tissue and may make the situation worse. If you are in pain, apply a cold compress or ice pack to the area over the tooth.
Lost Filling or Crown
Crowns and fillings often become loose as a result of decay in the tooth beneath the restoration. They are most likely to detach and fall out while you are eating. When this occurs:
Make an appointment with our dentist as soon as possible.
If you still have your crown, keep it in a cool, safe place, as we may be able to use it again.
Your tooth may become more sensitive to changes in temperature and pressure after the loss of a crown or filling. While waiting for your appointment, you can take mild pain relievers or smear the top of your tooth with dental cement to alleviate discomfort (dental cement can be purchased at many pharmacies).
Do NOT attempt to re-cement the crown on your tooth by yourself, especially with any kind of glue.
When you visit our office, we will check to see if your crown still fits. If it does, we will re-cement it to the tooth, if not, we will make you a new crown. If you have lost a filling, we will simply replace the filling.
Emergency Tooth Extractions
In extreme cases, Dr. Tom Supakorndej may perform an emergency tooth extraction. We will only extract your tooth if it is too severely damaged to be saved, and if removing it will help protect your remaining teeth.
Pain Relief
There are several option to relieve pain and discomfort:
Mild pain relief medication, such as Tylenol, Advil, or Ibuprofen
Ice packs or cold compresses
Rinse your mouth regularly with lukewarm salt water (8 oz. of water with ½ teaspoon of salt)
Apply oil of cloves on the affected tooth
Our dentist may suggest other methods of pain relief as well. Please follow all instructions and take any prescribed medications as directed.
If you have questions or concerns about emergency dentistry, contact our office at 512-351-9313. If you have experienced a more serious injury, such as a broken jaw, we recommend that you visit the emergency room before seeking any kind of dental treatment.
If your injury is life-threatening, call 911 or go directly to the nearest emergency room.