Before treatment with six month braces at Diamond Dental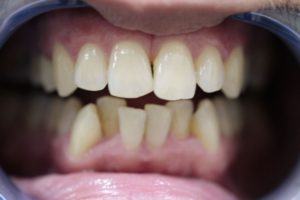 This gentleman disliked the way his top teeth looked. One central incisor is tilted inwards, and there's a space in the center. The bottom teeth are severely crowded.
Our main treatment goal is to make the front two teeth straight and to close the space in the center.
---
After FOUR months adult orthodontics at Diamond Dental, we achieved that goal: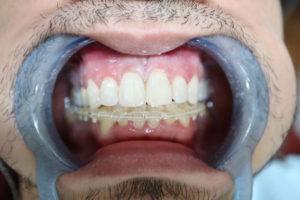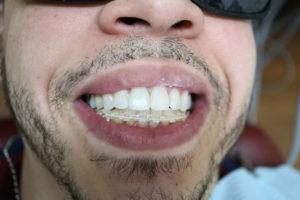 After only FOUR months, we removed the top braces, because we've already achieved perfection. All his top teeth are perfectly in line, and we've had to remove the center gap. His lower braces were left on, because we're still trying to get it perfect. Yet, as you can see, it's a very dramatic improvement from when he started treatment.
---
Final Results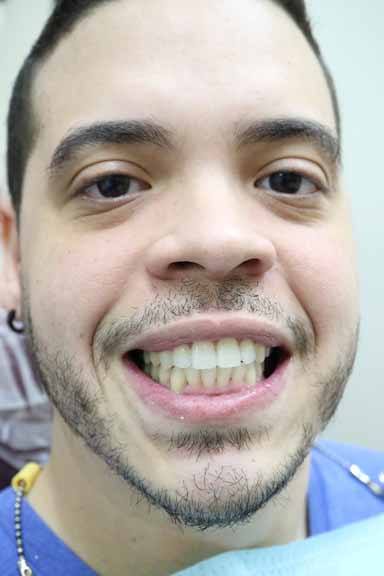 Return to main page